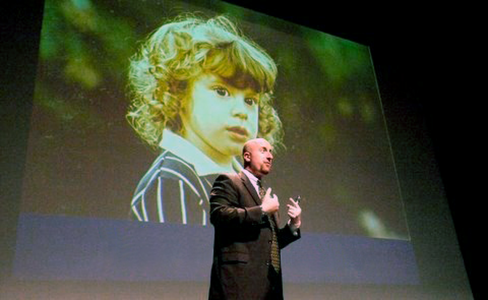 Director of Global Education for the Autism Treatment Center of America®
Author of Autism Breakthrough
Degree in Biomedical Ethics, Brown University
Advisory Board Member, United States Autism & Asperger Association (USAAA)
Certified Son-Rise Program® Teacher and Teacher Trainer
Personal Statement
"I have had the privilege of connecting with so many parents during my lectures internationally and throughout the U.S., all of whom deeply love and want to help their children. In this work with families and professionals, I also bring my own very personal experience.
As a young boy, I was diagnosed as severely autistic, with no language and a tested I.Q. under 30. Although advised to institutionalize me, my parents, Barry Neil Kaufman and Samahria Lyte Kaufman, instead developed The Son-Rise Program and worked with me for over three years, enabling me to recover completely with no trace of my former condition. Our story was recounted by my father in the best-selling book Son-Rise: The Miracle Continues, and was later the subject of an award-winning NBC television movie Son-Rise: A Miracle of Love. I went on to graduate from the Ivy League's Brown University with a degree in Biomedical Ethics, something that was never supposed to be in the cards for me. In fact, it still astounds me that everything has come full circle – that I can now help other children to step across the bridge I once crossed myself.
I am so grateful to have the opportunity to reach out to people who are not yet aware of the principles of The Son-Rise Program through the articles I have written, as well as through my discussions of autism in radio, television, internet, print interviews and now in the online course.
As the future unfolds, I will continue to lecture and teach at universities, conferences, and, of course, in many of the Autism Treatment Center of America's on-site programs. My cheers go out to all of the families working with such love and diligence to help their special children."