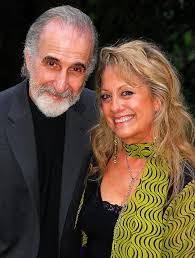 Co-Founder of the Son-Rise Program and Autism Treatment Center of America (1983)
Has taught The Son-Rise Program to parents and professionals for over 40 years
Best-selling author of 12 books including Happiness Is A Choice, Son-Rise: The Miracle Continues, and A Miracle to Believe In.
Noted international speaker, Group Facilitator and teacher
Personal Statement
"Raun, our third child, developed autism during a time when autism was diagnosed as part of infantile childhood schizophrenia….and behavioral techniques, including reward/punishment and electric shocks were the commonplace treatments. Irreversible and incurable were terms used to describe his condition. Samahria and I decided that we would not want our son, or any child for that matter, to be exposed to such methods and, thus decided, to find a way ourselves to reach Raun. Never did we see his situation as a behavior problem but a difficulty in relating to and participating in the world of people.
We adopted some major perspectives; attitude was beyond important – to love him with judging his unusual behavior if he couldn't join us in our world, we would join him in his and establishing a bonded relationship and helping him to be motivated would be the best pathway to help him one day join our world. Raun went from a severely autistic, mute, self-stimulating, under 30 I.Q. child to becoming a precious, highly verbal, extroverted youngster, ultimately graduating high school with honors and then gaining a degree in biomedical ethics from an Ivy League university. Today, he is Director of Global Education at the Autism Treatment Center of America (a division of The Option Institute), which Samahria and I founded almost 30 years ago.
Samahria and I, with a highly trained and professional staff, have had the blessing to have not only worked with individuals and parents and children from all over the world (124 different countries), but to share The Son-Rise Program (for children with autism and other developmental challenges) with tens of thousands of people through our many courses, seminars, family intensives, videos, books, CDs and DVDs and now through the Son-Rise Program Online. My first book, Son-Rise (now Son-Rise: The Miracle Continues), became a best-seller and an award-winning NBC-TV Network movie. Since then, I have written eleven other books (many translated into over 20 languages), including Happiness Is A Choice.
Bear's in the internet Click HERE.