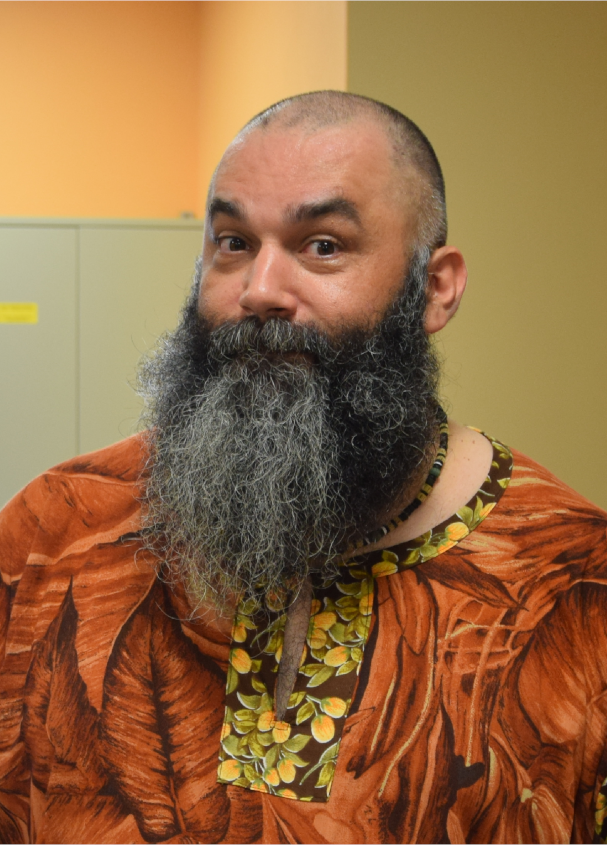 Fundacja "Wspaniale, że jesteś…" ("Wonderful that you are …" Foundation) was founded by Adrian Borowik.
It's me, I've been helping people on the spectrum and their families for nearly 15 years. At the beginning I played with children in their homes under the supervision of their parents. Then, the stage of trainings began, I was looking for my own path. Under the activity of the Foundation "Być bliżej siebie" ("Being Closer To Each Other) we invited Raun Kaufman to Poland and we helped dozens of people go to the Autism Treatment Center of America for incredible trainings that showed a completely different perspective. I learned and studied the Son-Rise Program. It is a therapeutic system entirely matching my worldview. By practising this method, I learned techniques and strategies that are often surprising.
Sometimes, in my training practice when I teach, I see a response of distrust. We build the biggest "walls" and blocks when our emotions, attitudes and beliefs are addressed. As specialists, we are often taught obsolete and long-outdated, mythical stereotypes about autism therapy. Additionally, people lack awareness that we need to be taught how to take care of ourselves, how to support our creativity as therapists, our self-awareness and self-confidence.
I want to show us – the professionals and show you – the parents of individuals on the spectrum that it is our attitude that is the key to effective therapy, education, development. Our emotional stability is the most important. We can only build it with consciousness and commitment. If you feel this way too, if you want to work on yourself to increase your effectiveness in building relationships with people on the autism spectrum – keep up to date with what we do.
Sending best greetings. Be happy…