"Wnderful that you are..." Foundation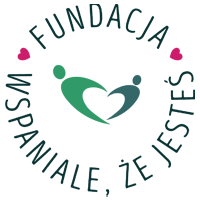 Autism … Disorder …? Disease…? Condition…? Autism can be defined in many ways. The closest thing to our conviction of what autism is, is that autism is a result of a whole spectrum of challenges that the human body is faced with. Hormonal functions, secretory system, cleansing the body of toxins / heavy metals, leaking gut, celiac disease, food intolerances, sensory processing … All these – and much much more – have an impact on how our children function in the environment we prepare.
Probably everyone who has any contact with people with autism knows that sensoryisms and stereotypes are as obvious as they are frequent. Hardly anyone remembers how much they are needed … Most people will admit that flapping hands, arranging items in rows, returning to the same sentence, events, fairy tales … often helps to calm down, slow down, understand the moment. Yet, even with this conviction, caregivers would prohibit younger and older children taking care of themselves when the children are providing an adequate level of stimulation of particular systems to their own bodies.
On the one hand, we know how important these behaviours are, with how much determination people on the spectrum strive to meet their needs. On the other hand, we too – sometimes go to great lengths to do a lot to deprive them of this possibility.
It's wonderful that you are… We want to help you understand what autism really is and how to effectively support the entire environment related to this issue. What's more, we believe that coercion, punishment, rewards, anger, judgements are strategies that drastically separate us from what we are all looking for – help for people with autism. Help, which can bring a result of an easier, more pleasant, more humane life.